24/7 Continuous Service:
Our control center staff operates 24 hours a day, 7 days a week and using our advanced computerized dispatching and tracking system, you will be able to book your parcel delivery online, check its progress and get an email confirmation of its delivery.

Whether you are looking for a safe ride for yourself, or transporting a group of people no matter how many there are; we guarantee a safe ride all the time. JUST MAKE YOUR RESERVATION OR
CALL US NOW at
(919) 741-2004

SENIOR SPECIAL DISCOUNT:
We offer a %20 discount to all senior citizens for all out of town trips.Also, a %20 discount to all trips from RDU airport to any other airport, please call us for price quote.
Your car Broke or need a Jump
We Can Help!!!
Just give us a call and we will be there in less than 15 minutes
price may vary depend upon the location


We have experience in dealing with all types of rush requirements. And we're always there when you need us most…just a phone call…or online booking away! !




No matter where your going we will be able to get you there on time and in luxury.
Use Aazah Taxi Service for airport transfers, our taxis go to all major airports in and around the Triangle including transfers from RDU airport to all other airport.
You can travel in luxury with an air conditioned taxi cab and feel comfortable, and all at competitive prices.
We are ready to serve all your personal and business transportation needs with prompt, attentive, courteous and safe service.
Our reputation is based on anticipating and responding to our Customers.

Make Your Reservation Now


STUDENT SPECIAL OFFERS:
We offer a %20 discount to all trips from RDU airport to any other airport, please call us for price quote.
we offer a %15 discount to all student in Durham for all out of town trips.

read more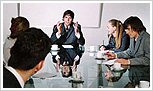 For Corporate Account:
It's a smart, cost-efficient and convenient way to take care of all your local transportation needs while cutting down on time-wasting expense account tracking.

With a Corporate Account you can easily arrange transportation for clients and employees, take care of airport pick-ups and drop-offs, parcel delivery, last minute rush document deliveries or any other unique transportation needs your business may have.
No matter where your going we will be able to get you there on time and in luxury.
Our taxis go to all major airports in and around the Triangle including transfers from RDU airport to all other airport.
You can travel in luxury with an air conditioned taxi cab and feel comfortable, and all at competitive prices.
Aazah Taxi is ready to serve all your personal and business transportation needs with prompt, attentive, courteous and safe service.

Click Here for Corporate Online Form